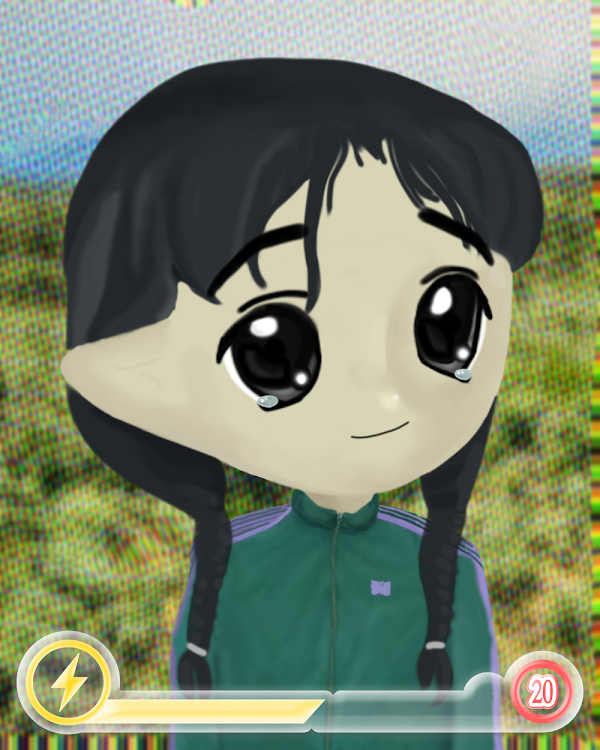 I go by Analytic.eth. I am an equity partner at Solidity Finance where I perform smart contract audits and oversee some development efforts.
This site will mainly contain my research on the inner workings of Tesla's Model 3 car computer, which I have achieved root on. To see some what I have been working on, click on the sections on the top right or click here. I'm still figuring out the best way to segment this site up.
Most information on this site will be password protected. If you would like access to certain information I have discovered that is protected, please contact me.
The best way to get in touch is to send me a DM on Twitter.
Twitter – @Analytic_ETH
Telegram – @SolidityDeveloper
TeslaMotorsClub – YieldFarmer
GitHub @AnalyticETH
Email – hello@analytic.lol
PGP Public Key:
-----BEGIN PGP PUBLIC KEY BLOCK-----
mQINBGFkRpIBEADQCMzK/muvdqaSXKFtR6lXT1I5HPMEbTxEiJyge8I7cF82TGht
FdBjqtg6cRHMqcH+QCkLM41Z+uNHvd128bpu/aS5OtmrkSgyTYBDyMC0TVoFMTHw
Nr7qoy47x2g8v0EnSEbLgIHnNkxjgHLjALPi1OsMAyzFQZgJXJJBMikRqbLwptjo
hyxeA7s2qAhwq8/w1vJQ5P80CvSuAnbtzXZnyOdF0tBy+4g2agwPwwwQ5VyQUHfY
E1aIdmjB70MFT9KvEhR/77N6OKS5vSGOzZ5hfoQ1a4uP87qWqaCc/4NcoiCo/U4k
fIGnVfB0k93yhUfrLF5b2ibQIMriyJFepwcyyqHLNSAIlEnDP7Y/B5kUgMzn1+tS
OvDjYSrkVViX82PUW0D0tINUfOFEQixeXHneUFbddn9eo0MbZfEq9+Au7qX5wnXd
oMSANLe6bhXPXGAKni7Cljygw5Tcx/4nbnZ39Lnb5zzzn48EA5sBOkuFPUXzudiq
ecmw3ajKO8l4DytjmUPUp/A9lYXciEAvdIM9AJotLdm21DUvRb50Jp8KiUPmTDLr
fTllczQ71+DFIZb8X0nHPlXWmrFM8qOMstuERLoanrUa4OJG2xN6KsesORX5sSXu
gkVRVWKefXDbpP/GBQgIkx7iFCqwheLYCCj6uCe7NZZZbcDTV4VFMjD22wARAQAB
tCFBbmFseXRpYy5ldGggPGhlbGxvQGFuYWx5dGljLmxvbD6JAlQEEwEIAD4WIQQ0
EErqu22+oC+gtYbqbUbDkzb9agUCYWRGkgIbAwUJB4YfagULCQgHAgYVCgkICwIE
FgIDAQIeAQIXgAAKCRDqbUbDkzb9aidhD/48KnvoZK3zA+CXvbmG01G44PMsKbFy
qSHh/ZJlGRyfKM6mgFgM2WVfAxtxF95XrQ4fzjdDLoVuebSXlzMLuvnabNz0f/Oc
raE+npz7PHFYU674b/tOw167gBM4ojBSB4x8LB5m6Ka/jz8bP5U/WBpS0NJ2RIqh
Yvoti/tPoaiwcRYExtk8jw8vKYpmGU2yvl+jVqyIlLtveUsh0sRUVD5NbXRMPxTV
J7nW+AdbmEPkSW3HjcMTEJHfu486AE1Gtglw9FHjN727dz/7euBWVwgjCophuW8G
2J387ZCtxXN/gX2IrIWkh93T/dbDh38zU03cUcUV8TgBb+gdUPitx4UR/JtfYu+a
E3diJa8D+i4si4hJfM/IYDCLtC/n09PgOi12CZoLYAEASm/JzYZUs5308FFPPzkY
VUaSHHRJ6dqm0KUDzB1tefcZEVnXyIsvKMVT4lKoVA6pdC6/sQsuazUcEraflRUn
tN0KAO+O2NCqJcpi9pSIYI09GA2ejibzjO3FKyE+DWjl25jSAYwgRJZXmp/NPK6X
N2291GLmoEq3Qf8zRrj7VUOA5904/OyB5mLMoKcEZ+W7XC+IQrJIxzCgexIzhf5Z
nbAt+PiYcV38Lssju5u98eTOp12rWHUvomBknNXMPA4ucLGjd5Ss8qOsZINtQDJK
4fC8IZmEA6CuMLkCDQRhZEaSARAAzi7WCvU9nkMuxvhm5kFFazMS8aVINhb4oKFT
r6y72FCZ5jW9XNgHQDEimZoUSBAc24rPwVgwruhuOVbvJhVkTluCBHmOr2vi5dOR
L4zoOLSglInvStQuBuw8tX69SXDLHA4BRxI3f4AKGB59Aza+YvQyQl62nRrnsb2n
kNyZXqdwL8k3RdQMZbAB7q+KE3OMdY4Ybml4InDmAXjhER7uzT/xxf4/5xk48xrc
aWeAGBarMbNGqgKLNzU0AYgGB1REGWRQErL7bG5M3uW1TuZw3viXiw5RJ5L2crQE
q4q6nxD7qjPE07h5o/WOnLkpyySShjhNx8BLJ7OSvNLSEvFCF3J72WlWSBckXYHa
8+8JkOGTSb/prIUePyZDJvC3ouWwPOgnhhFWpfQqHoevxUWikskgqHKdQCykJDZD
puSxIdrgMzHMQPeTxIIv0UB44y28A1k3dtYIMhXfZfhmwght6MJZdGT8XiNt3NWx
u/gxTKO/h42N7WFWQV7R3wcsi/VYXoG2kZ24YN6u0dMZ6VqZRnZ9EOktw0M4rsvU
ofS4hRJOY/4Ts83Of5Fk7fj7pXEaF8zYTnHz4N6vmehCgnoGJAqNluU3w1eBkUjC
XA8d3hfBd1E6tgSnLZKl64kLz+QICpn/8svoJceNsVQSa8+ERFgyp0WQR62klrKV
3jylNxEAEQEAAYkCPAQYAQgAJhYhBDQQSuq7bb6gL6C1huptRsOTNv1qBQJhZEaS
AhsMBQkHhh9qAAoJEOptRsOTNv1qpOEQAM2NsNnoJPhZRwe6PvlSsyWbTK0g6M3m
6Qvcfz7k5u8j37761q7XqTlMxdb77fku/xvzvRkudGM3ZL/W9wX+w1KS2yrprT+c
7m0/Gx/TBE9yHwgsjiSz3czh1YZuU8yeYLM1BAV1CxVA+w/PUVEgvkGK/iEJEdx2
a87ZTKC6H4AcucOes5nQPYbqitNxqw+/bcA00pk5owbWZrTD4bG5Xy/Z87m8uBoF
eq4PoquMYfLd/3+Ip6C4eM/CZp3V2SR3C3IvaEFoCOvaFDsydhg/Nv2JG6y1+PBK
1YEepaVk0dsRocVe3wPYwH1UreulkGOibsN3cXx/K8CaZkh8i13I0THuV95JhfAl
0Meh2W0QQhW3S8eyB+x6SGZrIxjPVEf1urJ67LraCdXJOud/Md09Q0N9o58Y7mLB
sTjB1a8i9DNMUDmeWv58+mQerJxzbcOiMao/aslPu5PzEgHYO8juH/FEiYJ8wY7s
ikgr7T3IWCT1QuYbZEdJnoZtco/eZBf1Ad37SWQZULiU3xHvmGCUMGhoTDjvGUVE
uHKP6FywQ7mAfG7dgHLhrIPxkSoC5d2fd2P8xeYjdUi5Zpf+6UqEz9yQEsk9GkuT
xsLf1uA7IOpBY7c7JI0yNTGLJwGFG8OVlSEMmoUK0D0EtmbnEYQ+DVuMyh27vSuU
lmS3Mo4kfusM
=+Df4
-----END PGP PUBLIC KEY BLOCK-----